The capital of France, Paris or the City of Lights, is located by the River Seine and lies in the northern part of France and is a big city vibrant as well as attractive that is home to more than two million Parisians. The capital city of France lies at a crossroads that has both land as well as river trade routes along with much agriculture, which makes it the premier city of France that also has many royal palaces as well as other architectural marvels.
Paris is also a center for learning as well as the arts and it plays a major part in politics, fashion, business as well as arts and sciences and is an important transportation hub that connects the rest of Europe. Also, in Paris are found universities, opportunities for sporting events as well as many opera companies and of course, museums that are well known throughout the world that attracts more than thirty million tourists each year.
Paris is also the center of French economic activity and produces more than a quarter of the gross domestic product of the country. The climate is affected by the North Atlantic Drift which makes the oceanic climate temperate with little extremity of temperature. Modern Paris grew out of the mid nineteenth century urban remodeling and its major districts include the Champs Elysees, Avenue Montaigne, Place de la Concorde, Faubourg Saint-Honore, L'Opera and many more.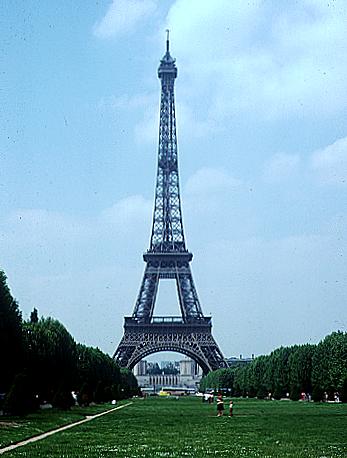 Paris has some famous landmarks including the twelfth century cathedral of Notre Dame de Paris and of course, the world famous nineteenth century Eiffel Tower. There is also the Napoleonic Arc de Triompe as well as the Invalides museum where Napoleon and many other French soldiers have been buried. And, on the darker side is the Conciergerie prison that was home to many notable ancient regime members that were put to death during the course of the French Revolution.
Paris is also well known for the entertainment that one can savor including operas, of which the largest opera houses are the Opera Garnier as well as the more modern Opera Bastille. There are also many discotheques including the Le Queen, L'Etoile, Le Cab and more. Guinguettes as well as the Bals-concerts formed the backbone of entertainment in Paris till the middle of the twentieth century. Paris is also a great place for movie goers and French cinema is almost as good as Hollywood.
Paris is also a destination which sees traders, students as well as religious pilgrims making a beeline here for it has something for everyone. Places such as the Louvre and the Notre Dame Cathedral as well as the Eiffel Tower are major attractions that sees millions of visitors come here year after year looking for more of these wonderful tourist attractions.
Stumble it!