Sousse is the third largest city in Tunisia and it is one of the better places to visit in Africa as well as in Tunisia. Getting around the city should not be difficult and it is an ideal city for the independent minded tourist who wants to both experience a wonderful holiday and also take in many pleasing sights to see. You will like the working port in the center of the city as also the Medina that is rich in history and which has some very nice fortifications surrounding it. There is also an exciting beach where tourists and the locals mingle together and if you want to see the rest of Tunisia, you will easily get rail connections to the north and also the south.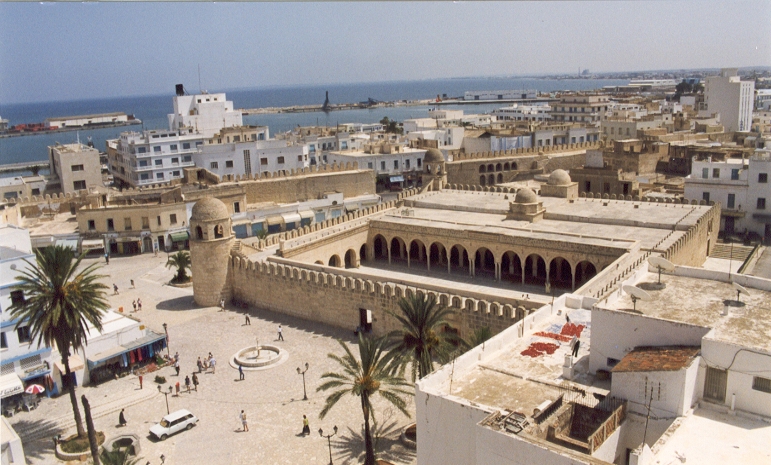 Sousse is also the capital of Sahel with olive groves that take up more than two hundred and fifty thousand hectares of land and which is a treasure which contributes immensely to the economy of Sousse itself as well as to the rest of the country. A visit to the Sunday market will afford you opportunity to buy everything from a mule to a motorcycle and if you are feeling hungry, head down to Route de la Corniche where you will find amazing places to eat.
Sousse is a city that has many things of interest which is why tourists flock here from all around the world though main attractions are centered on the Medina that is famous for its ancient ramparts. Within is the Khalel Al Fata Tower that is a lighthouse dating back to 859 AD, and you will also get to see the eight century fortress named Ribat that was used to defend the country against foreign enemies. You will also be impressed by the Great Mosque that has many arches shaped in the form of horseshoes which surround a regal courtyard built in 850 AD by the Afhlabid Emir Abou El Abbes Mohammed.
Another interesting place to visit in Sousse is the Sousse Museum that contains a very attractive garden along with many Roman mosaic collections that are as good as any you will find anywhere, especially such as those found in Bardo.
If you are not averse to visiting nearby places of interest you could head down to Port El Kantaoui that is just fifteen minutes away by taxi or Noddy train. There is also the birthplace of former leader President Bourguiba that is located in Monastir that you may want to visit as well.
In any case, once you are in Sousse you will find many resorts as well as beaches and also many orchards and olive groves. You will especially like the Mediterranean climate and in spite of the fact that Sousse is closely associated with olive oils, tourism is a major activity here and there are more than one million visitors coming here each year just to relax in the many fine hotels and savor the cuisine in comfortable restaurants as well as enjoy the nightlife and gamble at the casinos.
Stumble it!