At the southernmost part of the continent of Africa lies the lovely country of South Africa that borders other countries including Namibia, Zimbabwe, Botswana as well as Mozambique, Lesotho and Swaziland. South Africa is a member of the Commonwealth of Nations and has a history of having many different peoples settling here over the years, with many Europeans coming to this part of the world because of its strategic value – being central to the Cape Sea Route.
South Africa has seen many Europeans migrate here, especially after the formation by the Dutch East India Company in 1652 of a station that has come to be known to us as Cape Town. South Africa has many other ethnic peoples that include whites, Indians as well as the racially mixed African communities. However, the majority (about ninety percent) of the population is made up of black South Africans that speak nine separate officially recognized languages.
The climate of South Africa is temperate in the main which can be attributed to it being surrounded by the Atlantic as well as Indian Oceans and because it is located in the mild southern hemisphere. Inland, you will find deserts in southern Namib as well as subtropical climates in the east and you can best describe the country as being semi-arid though the climate as well as topography varies considerably throughout the entire country.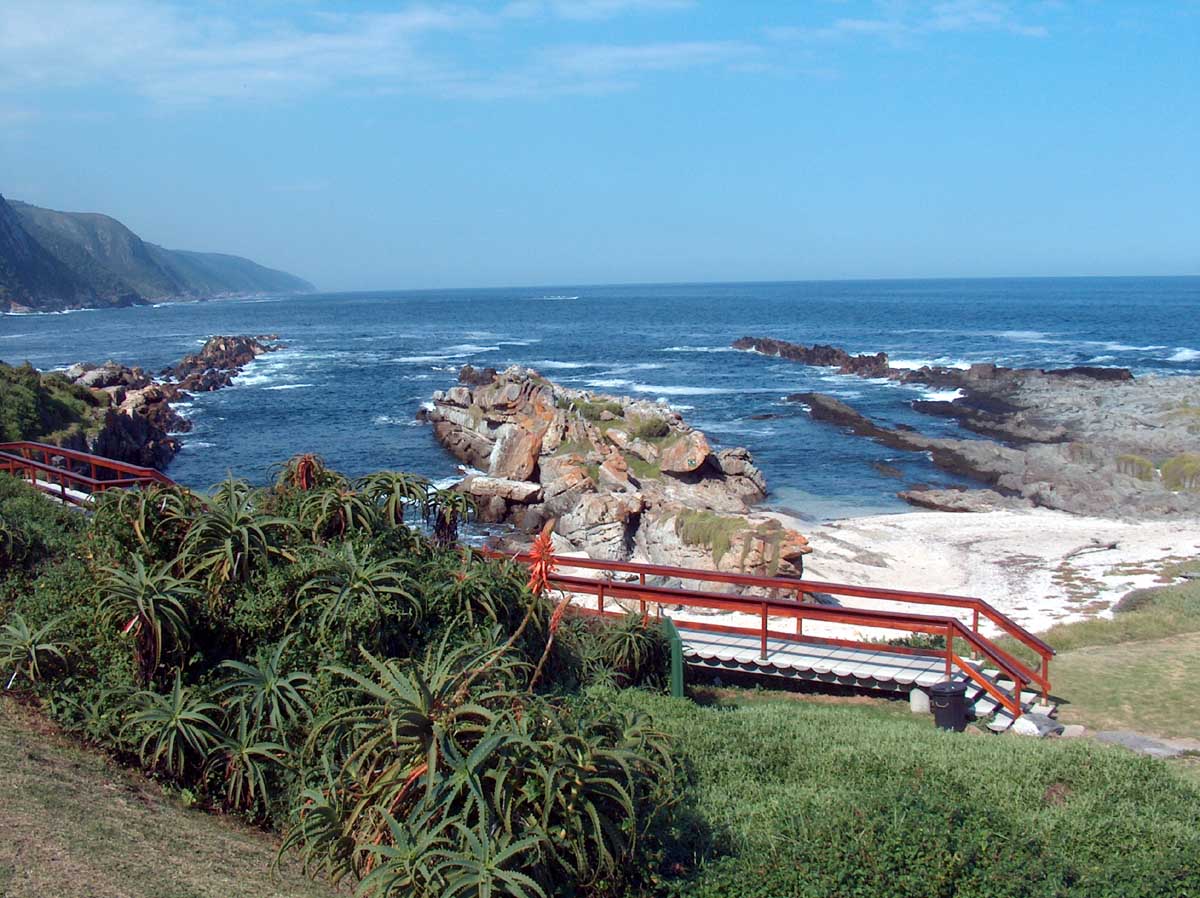 South Africa is also reasonably affluent and is classified as a middle-income country that is blessed with abundant resources, a well formed financial, legal as well as communications system that also has plenty of energy and good transportation. Despite all these factors, the country still has large gaps in income and is a dual economy that means it is designated as being a developing country, with the dubious distinction of being a country with one of the highest income inequalities in the world.
If you are planning to visit South Africa, you should be prepared for plenty of entertainment with plenty of sun, sea as well as sardines as epitomized in the South Coast of KwaZulu-Natal that is the ultimate beach in South Africa and a must-visit destination of this wonderful country. Here you will find sun all round the year and there is exciting surfing and diving opportunities as well as a sardine spectacle that keeps visitors flocking here year after year.
No visit to South Africa would be complete without a visit to see its world famous wildlife of which five are especially appealing – leopard, lion, elephant, rhino as well as elephants. If you are seeking entertainment in South Africa you won't be disappointed as you can come to the famous Golden Mile in Durban that has a luster all of its own and you would certainly enjoy the Sunset Coast Casino as well as uShaka Marine World.
You will also find the untouched coastline of the West Coast to be especially appealing and it is one of the few places on our planet where you see waterfalls tumbling into the sea. There is also world class fly fishing available in South Africa and of course, a visit to Florida Road in Durban would provide you even more fun and a taste of the many influences of Durban itself.
Stumble it!