The third largest country in the world – China is one of the important places in Asia, with great ethnic as well as cultural diversities. China has been ranked fourth among the world's most popular tourist destinations, after France, Spain, and the United States. According to the World Tourism Organization, China attracts more than 46 million international tourists per year. With an area of 9.6 million square kilometers, China consists of 23 provinces, five autonomous regions, four municipalities, and two special administrative regions. Further, China shares borders with almost 14 nations, thereby credited to be the country with the maximum number of countries as its neighbors, such as Bhutan, India, Afghanistan, North Korea, Myanmar, Pakistan, Russia, and Nepal.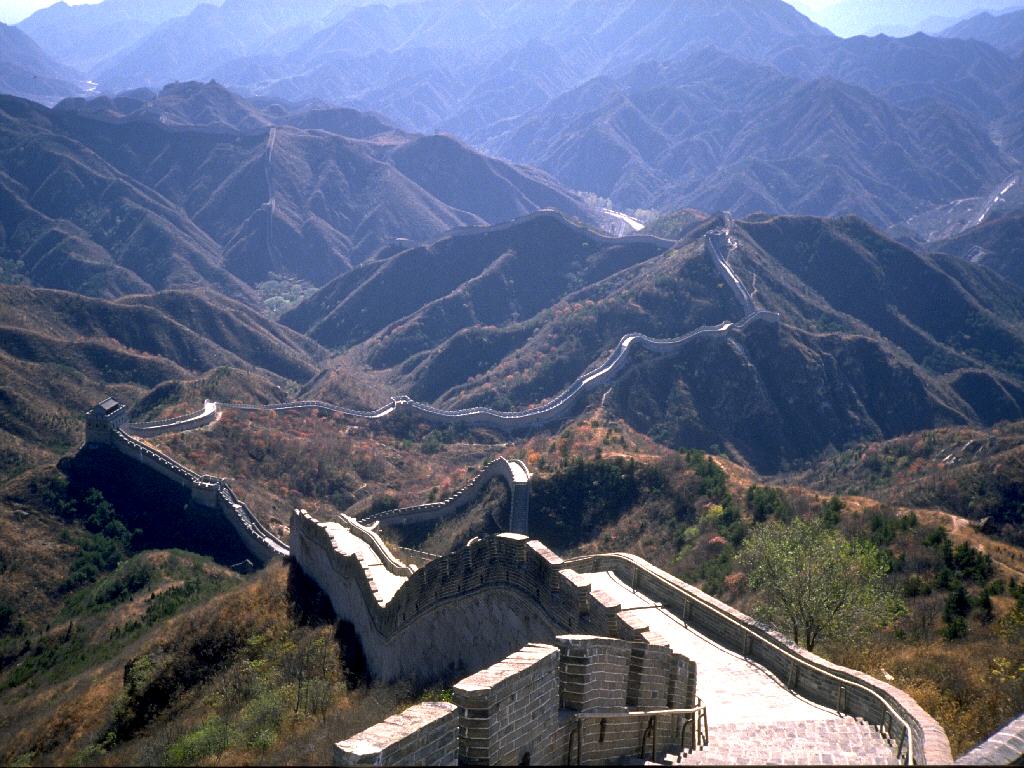 Apart from being home to one of the Seven Wonders of the World, the Great Wall, which can be seen even from the space, China has many fascinating tourist attractions from Shaolin Temple in Henan Province to the gardens of Hangzhou. The capital of China – Beijing – come with such world-famous attractions as the Imperial Palace Museum within the Forbidden City, which is the largest palace complex in the world. Beijing's attractions also include the Temple of Heaven Park, the Lama Temple, the Summer Palace, Beijing Botanical Garden, and the undoubtedly the Great Wall of China.
No matter you are modern or traditional, Shanghai caters to all types of travelers. Located on the mouth of the Yangtze River, this fabulous city has to its credit attractions including Jade Buddha Temple, Jin Mao Mansion, Yuyuan Garden, and Oriental Pearl TV Tower.
Equally marvelous is attractions of Hong Kong, a refreshing destination packed with a host of museums, parks, and gardens, all of which are attached with ample open spaces to stroll and relax. Peak Tower, St. John's Cathedral, Wong Tai Sin Temple, and Repulse bay, are just few among many of its amazing attractions.
For art and craft buffs, a must-visit Chinese destination would be Xian, with interesting attractions such as the Mausoleum of Emperor Qin Shi Huang, Bell Tower, the Drum Tower, and Sleeping Dragon Temple. Likewise, for those who want to explore the natural beauty of China, one of the best options would be Chongqing – a serene mountainous town blessed such famed attractions as Gold Buddhist Mountain, which in turn is home to some rare flora and fauna.
Also, visit places of historic prominence such as Guilin – a blend of natural and historic spot, Kaifeng whose history dating back to more than 3000 years, and Dunhuang offering vistas of the Gobi Desert. Other enchanting cities are Suzhou on the banks of the Taihu Lake, Hangzhou – one of the oldest Chinese cities, and Tibet with vibrant cultures. In addition, China has a lot number of incredible ports as well as coastal areas.
Besides, China is much popular for its gorgeous landscapes, lakes, rivers, mountains, and waterfalls. Of which most famous are the Five Mountains, Mount Huangshan of Anhui Province, Mount Emei, Nine Hamlets Valley, Huanggoushu Waterfalls, Limestone Caves, the Stone Forest, and the Three Gorges along the Changjiang River.
China is well-renowned for its unique festivals that are held annually. Apart from this, the country is popular for its art form such as acrobatics, Beijing Opera, and painting and calligraphy.
Also, worth mentioning is Chinese cuisine, which has been considered one of the most popular among the world cuisines.
Stumble it!