Thursday, May 24th, 2007
Antigua and Barbuda are one of the more exciting islands in the Caribbean and are thus much sought after getaway islands that attracts more and more tourists who find in these islands much energy as well as plenty of peace and harmony. The island of Antigua owes its discovery to the world famous explorer Columbus and it later got its independence from the United Kingdom in 1981. It has now an aura that attracts worldwide tourists and is a hub of tourist activity. You will also find the local dialect quite rough, which many times appear like people are arguing about something though in reality it is nothing more than expressions of energy.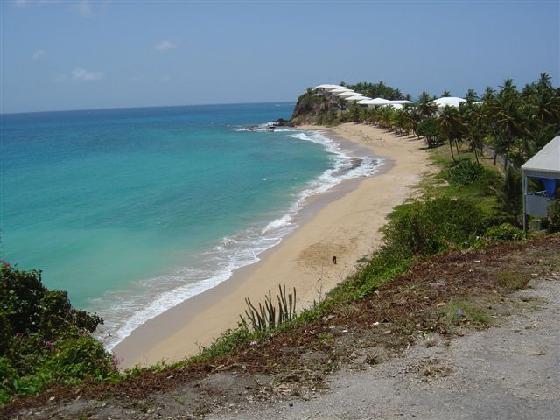 The islands of Antigua and Barbuda have no mountains and there are also no rivers or springs though there are certainly high rocky coasts with bays as well as arms of sea that make for excellent harbors such as at St. John's. Reaching the islands of Antigua and Barbuda is easy and you can arrive using regular flights as well as arrive on the lovely cruise ships like the Royal Caribbean as well as Disney Cruise Line.
The islands of Antigua and Barbuda make for excellent scuba diving and tourists gush about the fantastic array of fish of the reefs. In the clear waters you can also go snorkeling and sailing too is excellent. The parties at Shirley Heights accompanied by blasting of Antiguan music that is certainly very enjoyable and the awesome sunset over English Harbor is on everybody's lips.
There are many activities that you will find especially appealing including seeing the folk pottery of present times that are found in many places around Antigua though the center is located in Sea View Farm Village. You may also want to check out the Museum of Antigua and Barbuda, which tells you of the story of the place right from its geographical birth up to the present.
For those with a culinary bent of mind, there are many restaurants in Antigua that provide varied cuisine including local fare as well as Italian and Mediterranean fare. Some of the better-known restaurants include Admirals Inn, Bay House Restaurant and Fisherman's Wharf. Besides, there are topnotch hotels as well with the best in comfort and exotic fare, which keeps the tourists flocking here year after year.
As for communicating with the rest of the world, you can call the U.S. easily and most hotels will have USA Direct calling service. Tipping is the same as is the custom in the US and you can tip ten to fifteen percent depending on the quality of service. Dressing here is usually informal though on the conservative side and beach attire is common on the beach and not meant to be worn in the town, shops or in restaurants.