Thursday, July 12th, 2007
Turkey is a wonderful place to visit with surprisingly beautiful beaches. If you would like to make a mental picture the beaches of Acapulco and Miami would pale in comparison to the Turkish beaches. However, for unknown reason, these exceptional tourist attractions are somehow underrated locally.
Ankara, the capital of Turkey is also one of the oldest cities of this country. Founded in 2000 BC, this historic city is a tremendous delight to anyone who visits it. Some of the ancient relics that trill the historic tourists are the Tomb of Haci Bayram and the exquisite mosque besides it, the Augustus temple that is standing from the Roman times and the Fortress Kale which stands majestically over the city.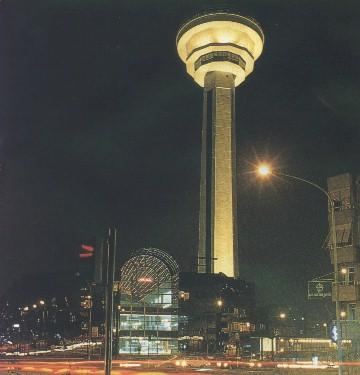 A very interesting must-see attraction is the Mausoleum of Kemal Ataturk who is the founder and the first President of Turkey. This is a memorial which contains Kemal Ataturk's writings, a number of memorabilia and a stunning wax statue of Ataturk. You could also see a great deal of artifacts from Ottoman Era in the Etnography museum.
For those who love the fine arts, there are five theatres and three major symphony orchestras in Ankara which are simply delightful.
The city of Ankara is an excellent blend of modern and ancient architecture. Everywhere you look you would find something that delights you. The food in Ankara is spicy and totally addictive. You should not forget when you are in Turkey to have coffee. Here you will be able to sample some of the most aromatic cups of coffee in the world.
The night life in Ankara is great during the summer with its late night bars, round the clock cafes and clubs with gardens and open courtyards. The center of the town, Kizlay is full of small beer joints which serve some wonderfully spicy food and entertain you with excellent Turkish tunes.
For people who want to sample a real Turkish fare, the best would be to eat at any of the Osmanic style restaurants at Kale. You must taste the kababs and the typical skewered lamb cooked with yoghurt and tomatoes. You will find that grilled meat and fish makes an exceptional snack anytime you want it.
A great place to visit is the Sherlock Holmes pub which offers a typical English setting on the second floor and local extravaganza on the ground floor. If you prefer classier joints, try the Laila Ankara Club on Sogutozu Cd.
As you can see there is a little for everyone in Ankara – and the best part is the surprisingly beautiful natural bounty of the place.