Thursday, July 12th, 2007
Designed by French architects and French trained Romanian architects, the city of Bucharest makes a great impact on any tourist. The Capital City of Romania makes for an exceptional treat destination in Europe.
Dracula's Country
Romania has long been associated with the legendary and fearsome character of the Vampire, Dracula. The story of Dracula is built on the horrible reputation of Vlad Tepes (Tepes meaning stake in Romanian language) who used to impale his prisoners of war on wooden stakes to celebrate his victory. The gory sights of hundreds of people impaled on stakes dead – and the fact that Vlad was wearing a large head of the devil on a long gold chain – gave rise to the belief that he was in league with the Devil. In fact Dracula comes from 'Dracul' which in Romanian means The Devil.
Bucharest is also known as the Little Paris or The Paris of the East has blossomed in the last decade owing to the extreme efforts of building the glory of the city post the Ceausescu regime. Ceausescu was one of the worst dictators in Eastern Europe who was ousted and executed along with his wife in a stunning revolt by the people of Romania.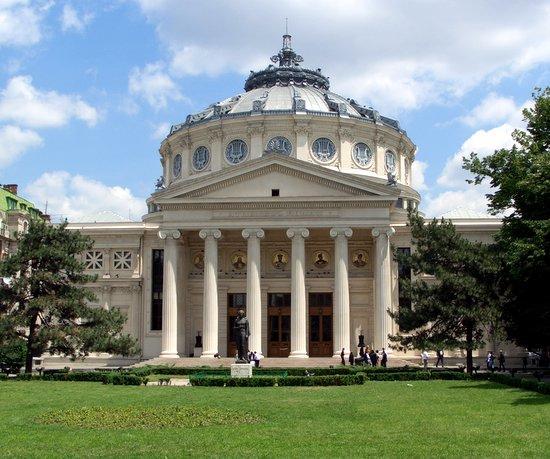 Bucharest offers you elegant shopping complexes, large boulevards, and plenty of exceptionally landscaped parks are a delight to any visitor. The city has a cosmopolitan look and feel and makes you feel luxuriously entertained. Bucharest is very expensive – yet has a come-hither charm that blends ethnicity with ultra modernization in the same breath.
Romania is the only Latin country where the Roman Catholics are not the majority (only 5% are Catholics). The religion followed here is Roman Orthodox.
Bucharest is a stone throw away from some of the best tourist attractions in Romania. Since this is a tiny country, you would not spend much time on the road and once you are in Bucharest, you should make it a point to see all the surrounding attractions to enjoy the feel of the real Romania.
A few hours away to the North lies Brasov – a mind-blowing must-see mountain resort. Here you can indulge in skiing, camping, hiking, parachute jumping, mountain climbing, etc. Animal lovers would be thrilled with the sighting of wild animals such as bears, wolves, reindeers, etc roaming freely over the mountains.
Mamaia and Constanta are further South from Bucharest – these are exceptionally beautiful beach resorts – a must-see during summer time. Here you would be able to enjoy typical water sports or just basking in the sun on the wonderful beaches.
Romania, it is said has everything nature could give – sea coast and wonderful beaches, fertile plains and exceptional mountain ranges (the Carpathian Mountains). Your visit to Bucharest would be able to unveil the beauty of this tiny country to you for an out-of-the-world experience.