Wednesday, June 27th, 2007
A very beautiful city, Edinburgh is more than just the Edinburgh Castle and the Royal Mile. It is also a place from where you get a wonderful view of the Firth of Forth and though there are many places to see, you should contemplate taking the Lothian Buses instead of venturing out on foot to see the sights.
You can start off by visiting Calton Hill that is located on the east side of Princess Street and this centrally located attraction is well worth paying a visit to. You get excellent views of the city itself as well as across Forth Estuary and on to Fife and the rest of the skyline of Edinburgh. This is also where you will find the National Monument that was constructed in 1822 and is somewhat of an Athenian type of acropolis that commemorates the defeating of Napoleon at Waterloo. Another place of interest at Calton Hill is the City Observatory.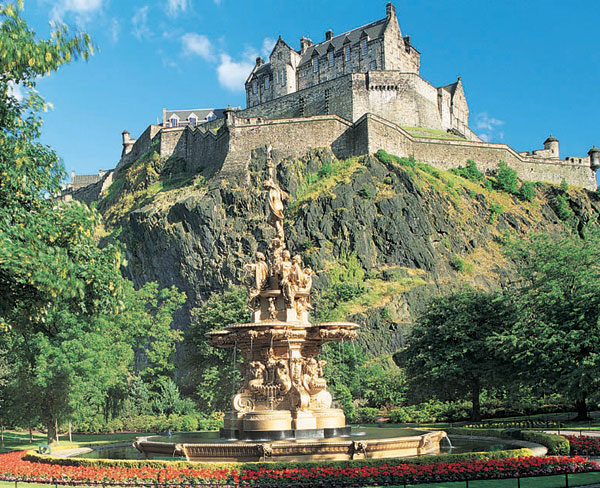 Closer to the city center is Holyrood Park that was once used for royal hunting parties and for more excitement and thrills check out a climb of Arthur's Seat from where you can get an excellent panoramic view. Then there is Water of Leith Walkway that in more poetic terms is known as "silver thread in a ribbon of green" and this twelve mile path that stretches from Balerno all the way to Leith is a very unique walk indeed and even in spite of the proximity to the hectic city noise and traffic you will hardly feel distracted. There are excellent walkways that take you to Canon Mills and also Dean Village and the Dean Village Walk will allow you to sample the history of the village with the Dean Gallery of Modern Art close by as well.
Edinburgh is also famous for the Royal Botanical Gardens that came into existence in the year 1670 and has as many as six percent of all known plants in the world. Entrance is free though you will have to pay three pounds and fifty pence to enter the greenhouses and among the many areas is Chinese Hillside, the Rock Garden and also Woodland Garden.
You may also like to visit Craigentinny Marbles which is a classical mausoleum that was the prized possession of one William Henry Miller and there is also the Miller Mausoleum that also has bas relief sculptures depicting scenes from the Bible.
A trip down to Portobello Beach should not be missed and this beach is just three miles to the east of Edinburgh city center and on clear and cloudless days you will get an excellent view of the Firth of Forth and also the county of Fife as well as the three Lomond Hills. And, you may be surprised to know that famous James Bond actor Sean Connery once worked as a lifeguard at the now defunct outdoor Portobello Swimming Pool during the fifties.