Friday, June 15th, 2007
A visit to the Grand Duchy of Luxembourg is well worth it and this small and independent state that lies tucked between France, Belgium and Germany is only eighty-four kilometers long and fifty two miles wide and has a population of just fewer than half a million people. People that visit Luxembourg are enamored by its temperate climate that does not see any extremes of weather and the sea that is about two hundred miles distant ensures that the weather is moderate. You will also find the clean air a welcome departure from the pollution filled cities of Europe and you can thus enjoy good health when you visit Luxembourg.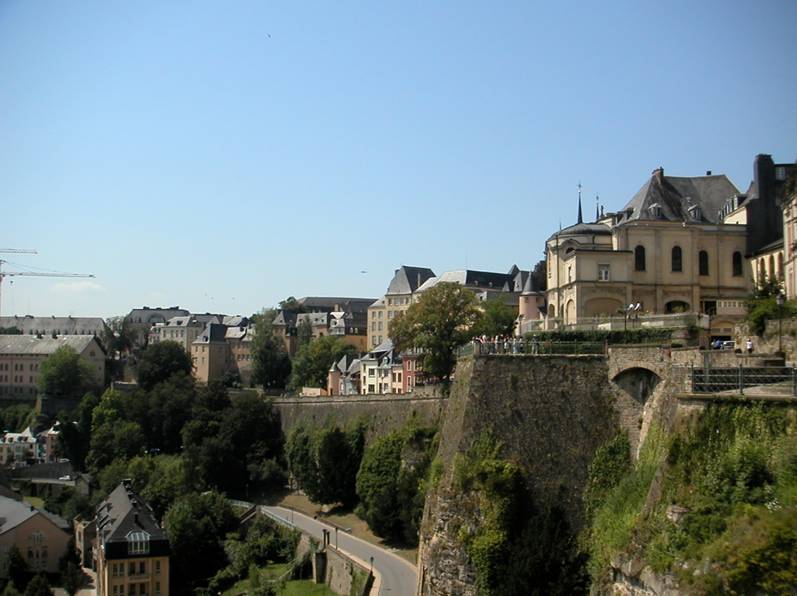 The international airport named Findel Airport is situated just a few kilometers from Luxembourg and is an ideal arrival point for those desirous of coming to Luxembourg. Its national airline is known as Luxair that serves many destinations in Europe. You can also use the railways and buses for getting about in the country. Luxembourg, just like the rest of Europe has a good road network that connects the entire country and all of its roads are toll-free. There is also the River Moselle that, since 1964 has been canalized, which is the link from Luxembourg to the major waterways of Europe.
Luxembourg owes its economic prosperity to the time when iron ore was discovered in the country around 1850 which was later followed by a steel industry that drew many thousands of foreign workers to its ore mines and steel factories that in turn ensured the economic prosperity of Luxembourg. The biggest contributor, not surprisingly to the country's exports is steel as can be evidenced from the fact that Luxembourg is home to ArcelorMittal which is the largest private employer in the duchy and also the world's biggest steel company that has a turnover of nearly ninety billion dollars as of 2006.
No doubt, everyone must be acquainted with the fact that Luxembourg is also a major financial center in Europe having many banks as well as investment trusts. Another major contributor to the economic prosperity of the country is tourism. This country with fewer than half a million inhabitants has nearly a fifth of its population living in Luxembourg city and this city also has as many as thirty-two percent of foreigners out of its total population. Its national language is known as 'Letzebuergesch', which is symbolic of the national identity of most Luxembourgers.
Luxembourg is also a country where the German as well as French cultures meet and it is not unusual for the inhabitants to speak both French and German, though French is the official language used in administration and jurisdiction as also in education and parliament. English too is spoken in Luxembourg.
When in Luxembourg, be sure to visit the Chemin de la Corniche, touted as being the most beautiful balcony in Europe which is really a pedestrian promenade. The Wenzel Walk is also recommended as too is a visit to the National Museum of Military History, which is, amongst other things, some of the things to do and see in Luxembourg.