Thursday, May 24th, 2007
The Cayman Islands have overcome hurricanes as well as changes in government and are still capable of providing the most relaxing as well as memorable holiday experience. This wonderful cluster of isles lies in the West of the Caribbean Islands and is the destination for many millions of tourists that visit here every year and there are many reasons that can be attributed to why its popularity never seems to wane.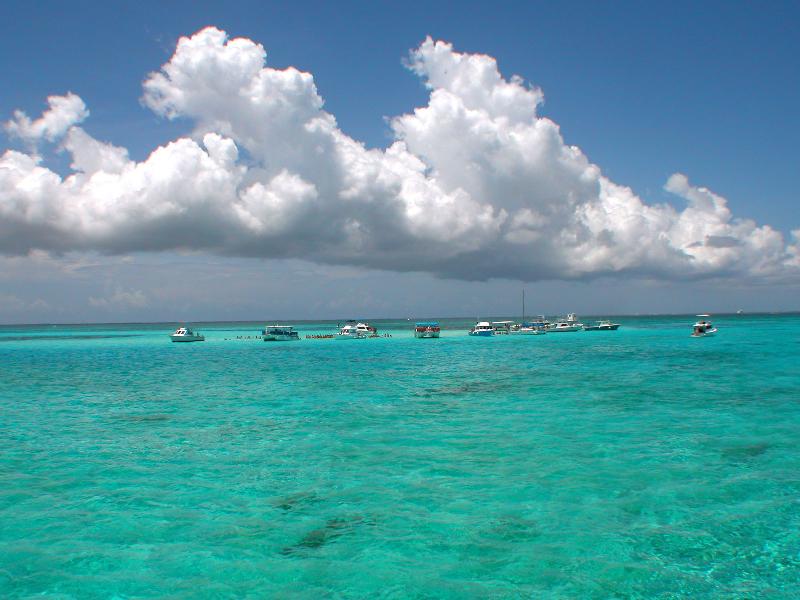 To begin with, the beaches at Cayman Islands are very attractive, as you would expect from any one of the many Caribbean Islands' beaches having a shoreline that stretches on and on. The Grand Cayman's Seven Mile Beach is really a wonderful example of what a great beach can be and there are many enthusiastic beach bums that find this to be among the best beaches in the world having many resorts as well as activities to make it the number one tourist destination for many.
The conditions for diving as well as snorkeling are also par excellence and you will find many hardened underwater explorers that find the Grand Cayman to be ideally suited for their activities. The waters here are wonderfully clear and with plenty of marine life it is hardly surprising that this place attracts so many tourists. A visit to Stingray City is worth your while and here are also plentiful stingrays that float about in the shallow allowing visitors to interact with them.
Other hotspots that are high on every tourists' itinerary is Hell, which has captivating beauty seen in the black rock formations and a postcard from Hell or a T-shirt is sure to make a good buy as well as novelty item worth paying for. The Cayman Turtle Farm displays thousands of turtles, which is why the Cayman Islands were once known as "Las Tortugas" or the turtles.
If you want more secluded beaches and fewer crowds, you should visit the eastern part of the Cayman Islands where you can experience small adventures as well as relax on a quiet stretch of beach. The Cayman Islands are also rich in history, and you will find the Cayman Islands National Museum as well as Fort George examples of historic importance. So, too is the Pedro St. James Castle as well as the Cayman Maritime Treasure Mountain that would we worth visiting if you are seriously interested in knowing more about the islands' history. There is a pronounced colonial influence, which blends well with the indigenous personality to add more flavor and give a new dimension to your holiday.
You will find many interesting properties to live in and included are small as well as modest sized cottages near the beaches as also villas and condos that provide you with the best amenities.