Wednesday, August 22nd, 2007
Barbados is an independent country situated east of Caribbean Sea. This beautiful island nation in western Atlantic Ocean has a total land area of about 430 square kilometer. Barbados is mostly a flat coral island having all sorts of flora and fauna, excellent white sand beaches and beautiful rolling hills. Barbados provides excellent opportunities for scuba diving and east cost of the island is excellent place for surfing.
Barbados is one of the most beautiful Caribbean islands and it provides all sorts of entertainment and sports activities in this part of the world. It is famous for the arts, music, nightlife, water sports, cricket and many more activities. There are a number of things you can do in Barbados and a few of them are summarized below.
1) To visit Earthwork pottery in St. Thomas is a unique experience and you will enjoy the magnificent work carried out by the workers. The production site is generally back of the store and you cannot only watch the workers but also can learn the trade. You can also give custom orders and you will be highly satisfied with the quality of the work. In addition to the earthwork, you can also visit the art gallery and can enjoy the ancient beautiful artwork.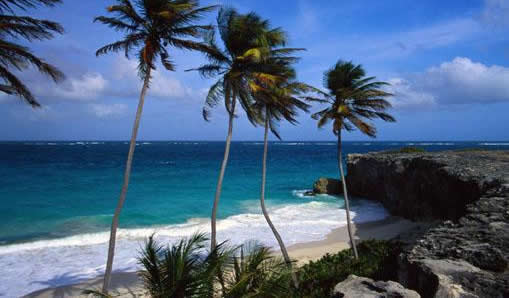 2) Sailing along the coast of the sea is an excellent enjoyment for whole of your family. It will not only keep you busy for whole of the day but you will also be provided lunch, snakes and drinks on the board.
3) Barbados island adventurous tours might be another enjoyable day for you and your family here. You can choose an operator or can hire a safari or rent a car and go alone to explore this part of the world. If you have a plan for a whole day, it is better to take a local person along with you so that you are correctly guided for selecting the best routes for off-roading.
4) If you love the animals, you must visit Barbados Wild Reserve, as it will be an enjoying event for whole of your family. You can find here lots of animals including monkeys. The Barbados Wild Reserve is located at Farley Hill in St. Peter.
5) The next best tourist destination might be the Barbados Ocean Park Aquarium. There are 26 aquariums displayed in the park and all are located throughout the park. Actually it is a unique aquarium having beautiful garden and all are filled with lush green vegetation. You can see here some of the unique colorful fish and sea life found around Barbados.
6) Your tour of Barbados is incomplete if you have not seen some of the most beautiful beaches in Barbados. There are more than 10 most beautiful beaches in Barbados Islands. You can also enjoy surfing at Soup Bowl.